Meet Joan & Paul
Joan West and Paul Magnanti are very dedicated Utah Site Stewards who call Moab home. Both Joan and Paul have a love for being outdoors, connecting to the landscape, and experiencing the rich history and culture that still thrives in Utah. If you get to meet Joan and Paul, you could easily believe that these two have spent their whole lives in Utah. However, they have both been all over the map and it was their passion for the outdoors that brought them together.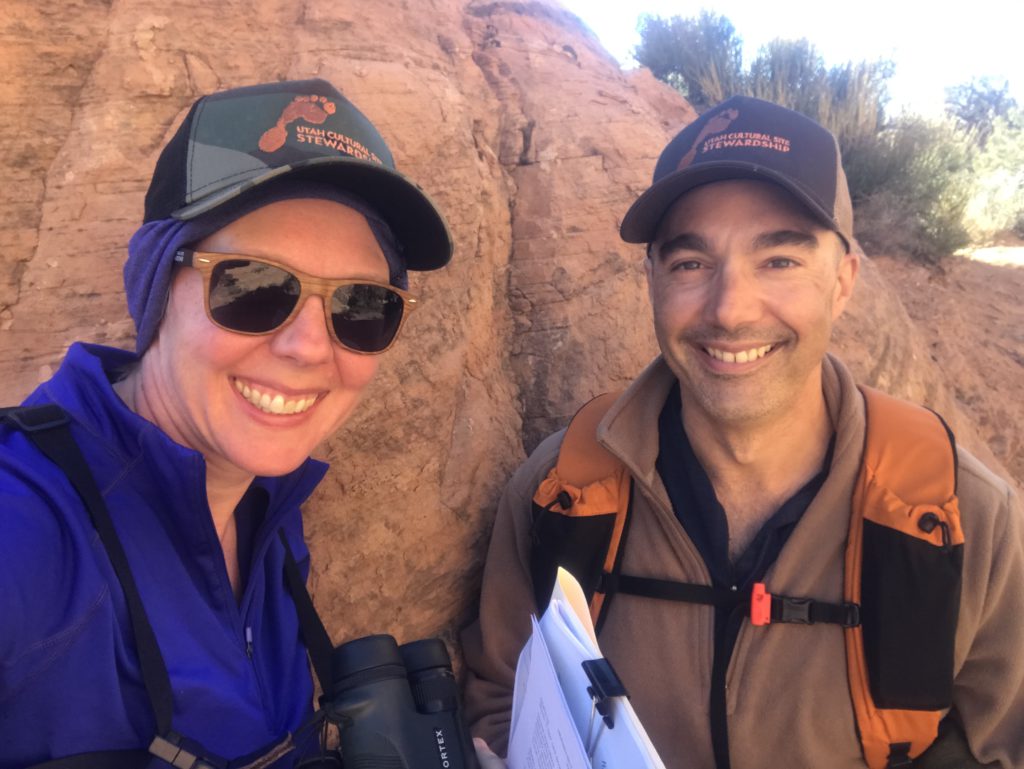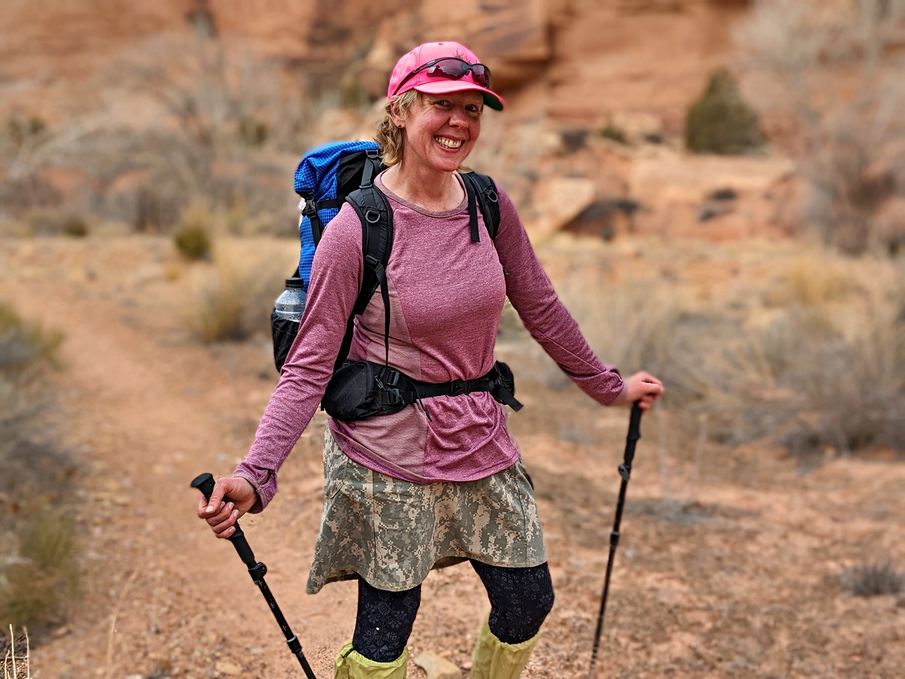 Joan was born in Portland, Oregon and she feels as though she had lived a completely different life before finding her dream Job in Utah. Joan's career started in Biology, then shifted to the National Park Service. After living in various states, Joan moved to Moab, where she found her full time position as a Park Ranger for Arches National Park. Joan is a part of an educational program that brings local students and families into the park, and for many, it is their first time. Joan enjoys creating connections between the people and the history of Arches National Park, it is something that she feels incredibly lucky to get to do.
---
Paul was born and raised in Rhode Island. He had  little experience with the outdoors as a young kid, but he always had a passion for History. As Paul grew up he began to develop a love for the outdoors and began hiking… a lot. After spending five months on the Appalachian Trail, Paul moved to Colorado where he found a career in IT. IT has given Paul the opportunity to fund some of his hiking adventures and provided the ability to take breaks and move around as needed. In 2017 Paul took a break from his IT job and did a through-hike across Utah. During this month-long trek, friends would let Paul stop by to rest, shower, and plan before continuing through the state. Joan was one of the friends that opened her home to Paul. Shortly after Paul completed his hike across Utah, he connected with Joan and moved with her to Moab.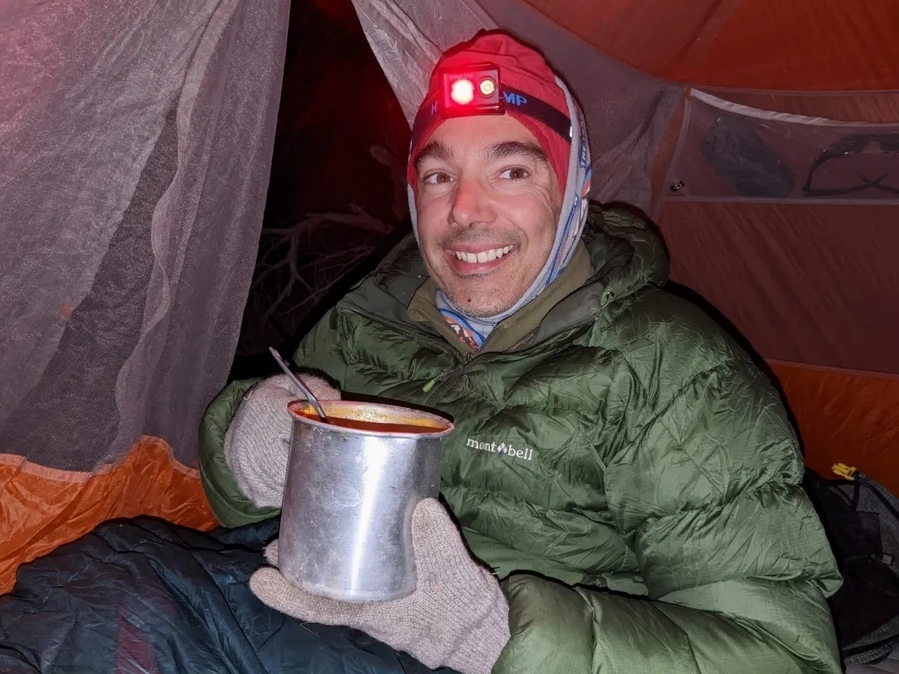 ---
Joan had first heard about some of the Utah site stewardship programs when she was working at Canyons of the Ancients National Monument in Colorado. She spoke with volunteers and couldn't believe the experiences they were able to have while also giving back to the areas, the history, and the land managers. She knew one day she would join a stewardship program. After a few years and the development of the Utah Cultural Site Stewardship Program, Joan and Paul became official site stewards in 2021.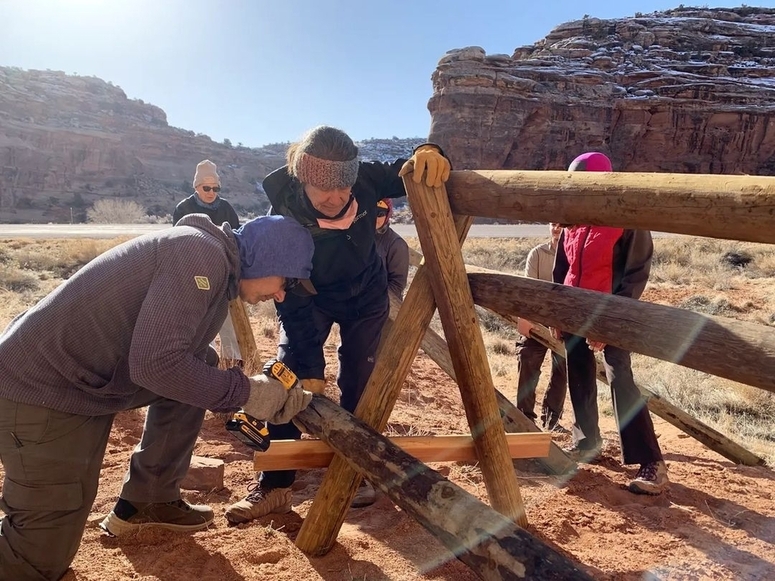 Joan and Paul's most recent stewardship work was with the Canyonlands Field Institute, where multiple agencies,the Utah Cultural Site Stewardship Program and volunteers came together to build fence systems and place signage to help decrease the social trails in the area. Paul said that the project started at 8 am, and by 12 pm they could already see the impact of the work they had done.
We can't thank Joan and Paul enough for their passion, hard work, and participation with the UCSS Program. We look forward to many more years of working with them and safeguarding Utah's past.
---