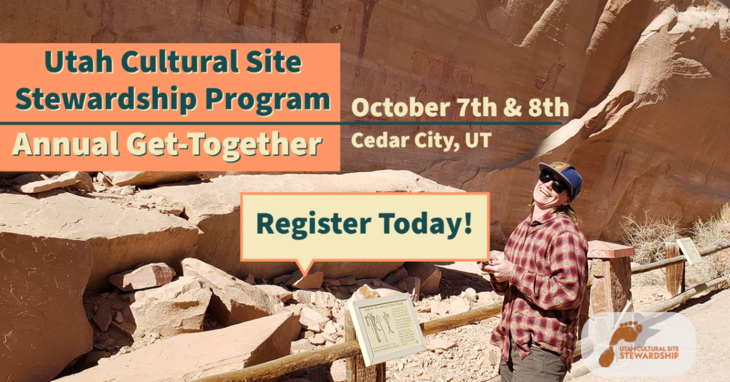 ***Only open to Utah Cultural Site Stewards and their guests***
The Annual Utah Cultural Site Stewardship Get-Together is going down October 7-8, 2022 in Cedar City Utah and you are all invited!
Following your advice from last year's survey, this year the Get-Together will be more hands-on and action-oriented!
Friday night we will have an evening reception after-hours at the beautiful Frontier Homestead State Park Museum. There, we will be presenting yearly stewardship awards and will have the opportunity to tour the museum and grounds.
Saturday morning there will be a number of hands-on workshops that you will be able to register for. You will also get a chance to tour the Southern Utah University Archeological Repository (How cool is that?).
Saturday afternoon you will be able to participate in one of the two awesome archeological/cultural sites visits.
This event is FREE for all attendees!
All UCSS Stewards more than welcome to bring a plus one. We will be limited to about 80 people so please register early!