---
We have a great lineup of speakers this year, ranging from developers and Main Street America employees to private consultants and government officials. We hope you'll take a minute to read more about each of them below.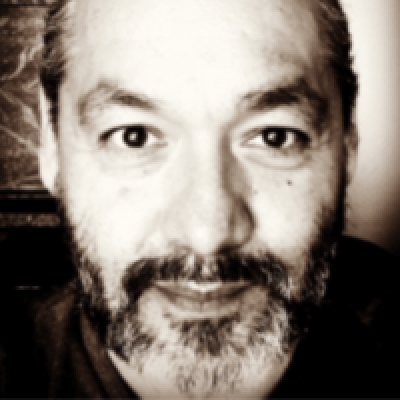 KEYNOTE SPEAKER: DUSTY JANSEN, DIRECTOR OF THE UTAH DIVISION OF INDIAN AFFAIRS
I currently work as the Director of the Utah Division of Indian Affairs and as an Assistant Professor of American Indian Studies at Utah Valley University. I also currently serve as Chief Judge for the Confederated Tribes of the Goshute Reservation. I am a law school graduate and obtained my Juris Doctorate from the University of Utah, S.J. Quinney College of Law, in Salt Lake City, Utah. I am a member in good standing with the New Mexico Bar Association and the Navajo Nation Bar Association.

My experience has given me the opportunity to evaluate, examine, and perform fact-finding tasks to develop a case record; to both represent parties and preside over hearings; to recommend decisions, adjudicate cases, make rulings, and issue determinations; and the opportunity to manage complex caseloads that are subject to strict deadlines. My experience has also given me the opportunity to share my knowledge and understanding of Federal Indian Policy and Law with college level students, State Governments, and Tribal Governments.

It is my goal to help state and tribal governments improve communication so that a resolution of conflicts can occur, and so that both governments can make a stronger, friendlier environment for everyone.

---
Manager, Utah Cemeteries Program / Headstone Preservation Workshop
Amy joined the Utah State History Division in 2014 as the Program Manager for the Utah State Cemeteries Program. Initially the program centered on a statewide burials database that still provides valuable information for the public. Amy has grown this program to oversee grants for cemeteries, tracking of cemeteries and burial sites around the state as well as a robust preservation focus. In this role she brings her love of history and preservation. Amy conducts public preservation workshops where she gives instructions on the proper way to clean, repair and restore historic headstones. Amy holds a M.S. degree in both Environmental Science and Political Science from the University of Montana and University of Utah.
---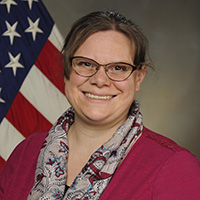 ---
Cultural Resource Manager / Current Archaeological Research
Anya Kitterman has served as the Cultural Resource Program Manager/Archaeologist for Hill Air Force Base, UT for the past nine years. . Anya first studied archaeology at Seattle Pacific University where she attained a Bachelor of Arts in History/Anthropology. She went on to continue her studies achieving a Master of Arts in Historical Archaeology from Durham University and a Master of Science in Professional Archaeology from Oxford University. During this period she worked closely with the cultural resource management firm Oxford Archaeology as well as with the national organization English Heritage. After finishing her degree at Oxford, Anya accepted a position with AOC Archaeology based out of Edinburgh, Scotland. She worked as a buildings archaeologist and field archaeologist throughout Scotland and England, as well as on the South Atlantic island of Saint Helena. After finishing her work in the UK, she returned to the United States and went to work as the Cultural Resource Program Manager for Klondike Gold Rush National Historic Park in Skagway, Alaska. Since then, she has worked for the Spokane District office of the BLM as the Acting District Archaeologist and the Six Rivers National Forest as a District Archaeologist and Cultural Resource Program Manager. Anya has embraced the opportunity of working with Hill Air Force Base in protecting its cultural resources as well as sharing her excitement of those resources with the public. Anya partners with multiple organizations throughout the year to showcase Hill's cultural resources and provide preservation education to the public, including the Department of Indian Affair, Utah State Historic Preservation Office, the Natural History Museum of Utah, and numerous STEM Programs.
---
---
Director of Historic Sites / Historic Sites Division of the Church of Jesus Christ of Latter-day Saints
Dr. Benjamin Pykles was born and raised in San Diego, California. After completing a Bachelor's Degree in Anthropology at Brigham Young University in Provo, he earned a Ph.D. in Anthropology with an emphasis in Historical Archaeology from the University of Pennsylvania in Philadelphia. He was an Assistant Professor of Anthropology at the State University of New York at Potsdam before joining the Historic Sites Division of the Church History Department as a Historic Sites Curator in July 2011. He is the author of "Excavating Nauvoo: The Mormons and the Rise of Historical Archaeology in America," which won the Best First Book Award from the Mormon History Association. During his five years as a professor in New York, Dr. Pykles researched and conducted archaeological excavations at Iosepa, a turn-of-the-century Latter-day Saint Pacific Islander colony in Skull Valley, Utah. He is interested in the material manifestations of cultural contact and change in historical contexts where Latter-day Saints encountered non-western cultures. Since December 2022, Ben has been the Director of the Historic Sites Division, which is comprised of sixteen dedicated and talented professionals who envision, develop, interpret, and manage the two-dozen historic sites of the Church. In the past eleven years, he has also managed several archaeological projects at many of these sites. Dr. Pykles is also a passionate advocate for historical archaeology in the state of Utah. He has taught the subject at Brigham Young University and is involved in the Utah Professional Archaeological Council. He is also an active member of the Society for Historical Archaeology, the second largest professional archaeological society in North America.
---
---
Founder & President / Economic Vitality & Design in Salt Lake City
Brandon Blaser is the Founder and President of BCG Holdings, a Salt Lake City based real estate investment and development firm that brings a depth of national investment experience and institutional capital relationships to the benefit of its projects. BCG has experience capitalizing and executing investment strategies across multiple markets and project types with some of the nation's largest and most reputable investment firms, endowments, families, and foundations. With a focus on long-term value creation through a double bottom-line investment approach, BCG quickly found an ideological match with Opportunity Zones targeted investments. BCG has been primarily focused since early 2018 in the identification, acquisition, and capitalization of high quality, community enhancing Opportunity Zone Fund projects. BCG is committed to preserving the "soul" of the neighborhoods in which it invests through the re-use, recycling, and rejuvenation of older, existing structures. In the 45 acres of the Granary District which BCG has significant holdings, over 70% of existing buildings at the time of their acquisition are being utilized / repurposed in BCG's project areas (vs. scrape and rebuild) thereby preserving over 500,000 square feet to date of existing structures. Prior to founding BCG, Brandon was a partner at Thackeray Partners in Dallas, TX where he led industrial and mixed-use investments, and served on their investment committee overseeing their $4.3B portfolio. Brandon is graduate of Brigham Young University and received his MBA with Honors from Harvard Business School.
---
---
Historic Preservation Specialist / Wood Repair Workshop
Caitlyn has their hands in many elements of the Historic Preservation field. They work full time at Uncommon Architects as the Historic Preservation Specialist assisting with Historic Tax Credit projects, remodels, and designing historically compatible infill homes. Additionally, you can find Caitlyn running around town as Restoration West restoring and preserving as many original windows as they can manage.
---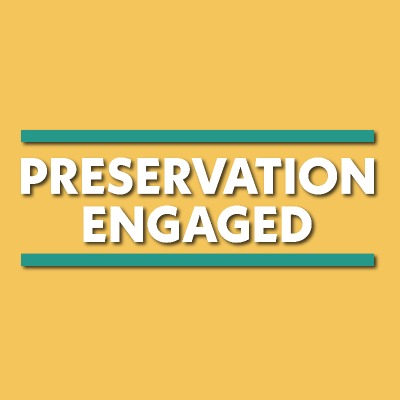 ---
Lead Architectural Historian / Outdoor Recreation from a Historic Perspective
Christina Olson holds a master's degree in historic preservation from the University of Georgia and has over twenty years of professional experience in the field. She has worked with the U.S. Forest Service, Bureau of Land Management, and National Park Service documenting and evaluating recreation resources and cultural landscapes in Utah, Idaho, and Wyoming. In addition, she has experience working with the Department of Energy and the Department of Defense to document, preserve, and manage twentieth-century architecture and landscapes associated with military installations and nuclear energy facilities in Idaho, Alaska, and South Carolina. Her work encompasses research and evaluation of historic resources, preparation of condition assessments, development of preservation plans for buildings and sites, and work in support of Sections 106 and 110 of the NHPA and in support of NEPA. She has worked with both federal and state agencies, as well as local governments, gaining an understanding of cultural resource management at multiple levels. Currently Ms. Olson is an architectural historian with SWCA Environmental Consultants and serves on the Idaho Historic Sites Review Board and on the Board of Directors for the Idaho Humanities Council.
---
---
Planning Policy & Engagement Coordinator / Placemaking & Placekeeping
Claudia Loayza is passionate about the intersections of opportunity, place, and community connections. City planning and community engagement is how she expresses this passion and she believes that the state of a community depends on how accessible it is for people to work, play, navigate, and thrive in their environments. She graduated from Brigham Young University in 2019 with a Bachelor of Science where she studied the crosses between urban design and public health. In 2022, she graduated from the University of Utah's Masters in City and Metropolitan Planning program to better address gaps in city planning, policy, and engagement from a systemic approach. In 2021, she was named a Utah Business 20 in Their 20s honoree for her work in state government to push the boundaries of engagement and meeting people where they are. In her role as Planning Policy & Community Engagement Coordinator, she encourages trust-building, reciprocity, and collaboration between state organizations and the communities they serve through trainings, consultations, research, and more. Preferred Pronouns: she, her, hers, ella
---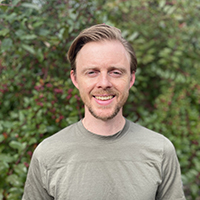 ---
Manuscript Curator and Co-Head of Special Collections / Outdoor Recreation from a Historic Perspective
Clint Pumphrey has worked as the manuscript curator in Utah State University's Special Collections and Archives since 2011 and as the Co-Unit Head since 2022. He has served on the Utah Historical Quarterly Board of Editors and the Utah State Historical Records Advisory Board, and is a former president of the Conference of Intermountain Archivists (CIMA). Previously, he was employed as the National Register Historian for the Arkansas Historic Preservation Program. Clint holds a master's degree in history from USU.
---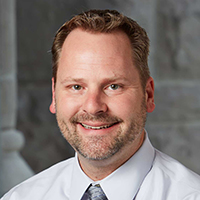 ---
Director / Economic Vitality & Design in Salt Lake City
With Salt Lake City's RDA since 2017, Danny's experience in redevelopment within the Salt Lake City metropolitan area is extensive, as he was the RDA director for neighboring Midvale City for the preceding 13 years. His dedication to working with communities to revitalize neighborhoods that are experiencing economic, social, and environmental challenges is shown in his history of projects that create vital housing opportunities, improve infrastructure, and drive economic development. In addition to his hands-on redevelopment experience along the Wasatch Front, Danny is also well-versed in state-wide RDA legislation thanks to his tenure as president of the Utah Redevelopment Association.
---
---
Office Principal / Engaging the Public in Preservation
Dr. Harvey is an archaeologist with 15 years of experience conducting academic and compliance research throughout the western U.S. Dr. Harvey's research interests are broad, but are largely influenced by his early introduction to Indigenous Archaeology theoretical perspectives and cooperative research and work between archaeologists and descendent communities. Currently Dr. Harvey serves as the Office Principal for PaleoWest's Salt Lake City office and is in charge of overseeing PaleoWest's Utah program.
---
---
Executive Director / Economic Vitality & Design in Salt Lake City
Dee Brewer is Executive Director at the Salt Lake City Downtown Alliance, a business improvement district that activates and promotes downtown SLC as the regional center of commerce, culture and entertainment. The Alliance advocates for downtown's daytime and nighttime economies including commercial and residential development, arts and entertainment content, and retail and restaurant success. The Alliance produces fifty Downtown Farmers Markets each year, manages construction mitigation services on major projects and deploys a team of Street Ambassadors daily to support a safe, clean and courteous experience for all downtown residents, workers and guests. Dee previously led marketing and tourism initiatives for City Creek Center. He was Associate Vice President of Marketing and Public Relations for University of Utah Health Sciences and University Health Care. He previously founded and operated Dee Brewer Strategic Communications for nine years which supported numerous clients in the hospitality and healthcare sectors. Dee has served on and led many community boards and is a past chair of Visit Salt Lake. Dee enjoys living and working downtown and playing in the Utah mountains and deserts.
---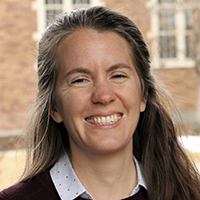 ---
Historic Sites Curator / Historic Sites Division of the Church of Jesus Christ of Latter-day Saints
Emily Utt has worked for almost two decades preserving and sharing the stories of the most significant places managed by The Church of Jesus Christ of Latter-day Saints. Emily has been involved in preservation projects ranging from 1820s log structures to 1970s New Formalist landmarks around the world. Emily holds a BA in religion and history from Case Western Reserve University and an MA in historic preservation from Goucher College. In her spare time, Emily is preserving her own century old home in the Liberty Wells neighborhood or exploring the many natural scenic wonders around the state.
---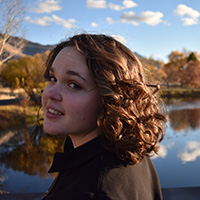 ---
Site Forms as Information: Methodology for Disabled Archaeologists / Current Archaeological Research
I am a graduate student at Utah State University getting my master's in Archaeology and Cultural Resource Management. My thesis explores site attributes and their relation to the amount of intentionally caused damage and vandalism a site may experience. Within this, I also look to provide methodology that allows for a greater range of research to be made available for disabled archaeologists utilizing gracious volunteer efforts. Public outreach and education are a special interest that are evident in my work with SHPO, as I have created curriculum for K-12 students that engage critical thinking and archaeological principles to teach scientific core standards. Outside of archaeology, I enjoy the outdoors and I participate in HEMA (Historic European Martial Arts) where I study a 14th century Italian source of long sword fencing.
---
---
Principal Scientist / Intersection of Cultural Resources and Industry
Eve is a Principal Environmental Scientist in Renewable Resources at PacifiCorp/Rocky Mountain Power where she has spent more than 25 years navigating the complexities of stakeholder engagement, hydroelectric project licensing and implementation, including developing compliance and monitoring programs, for over a dozen hydroelectric projects in Utah and Idaho. Eve works to keep historic hydro generation Projects operating, which frequently requires juggling cultural resource preservation with operational modernization and safety. Eve also specializes in large-scale land management, water quality, and environmental regulatory and compliance programs. Prior to her work with PacifiCorp, Eve worked as an environmental consultant specializing in recovery of disturbed ecosystems, NEPA process, and worked with rare or federally-listed Endangered species of plants and animals, as well as wetland permitting. Eve has a MS in Ecology, and a BS in Biology; she is most pleased to still be described as a field biologist. Eve and her family live in Holladay, Utah.
---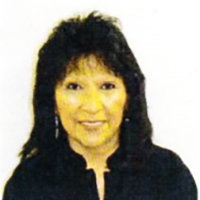 ---
Councilwoman / Multiple Perspectives of Stewardship Panel
Hope was born in Ely, Nevada and raised in Ibapah, Utah. Hope has worked in the field of nursing for 25 years and is currently an Assistant Health Director Liaison for the Goshute Tribal Health Clinic in Goshute / Sacred Circle Health Clinic in Salt Lake City, Utah. Hope has been involved in CTGR tribal politics since 2017 to present, and is passionate about serving her people and heritage
---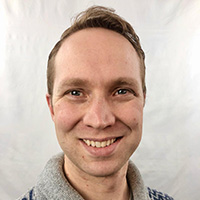 ---
Historical Architect / Ask an Architect
Jansen received a Master of Architecture degree and Graduate Certificate in Historic Preservation at the University of Washington after studying Business Administration and Art at Weber State University. He has over five years of experience, including multiple rehabilitations of historic buildings. His hobbies include baking tasty treats, reading good books, and chasing his two preschoolers.
---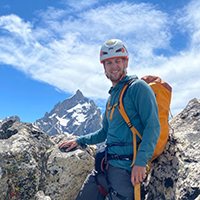 ---
PhD Student / Outdoor Recreation from a Historic Perspective
John works as the Assistant Director of the American West Center and serves on the Policy and Conservation committee of the Salt Lake Climbers Alliance. He has earned graduate degrees from Brown University and the University of Texas, and is currently a PhD student in American history at the University of Utah. His research focuses on the environmental history of the American West, public lands, and the history of outdoor rec. As a public historian, John has worked on projects for the National Park Service, the US Forest Service, and the Brown Center for Public Humanities and Cultural Heritage. His current project is an NRHP nomination for the Alpenbock Loop climbing area in Little Cottonwood Canyon in collaboration with the Salt Lake Climbers Alliance and Kirk Huffaker Preservation Strategies.
---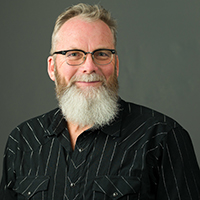 ---
Associate Professor and Head / Engaging the Public in Preservation
Judson Finley is an archaeologist who received his PhD in anthropology from Washington State University. Judson's specialty is the geological interface with Native history of the West. His current work focuses on the environmental context for the adoption of maize agriculture in Utah from AD 300-1300.
---
---
Principal / Multiple Perspectives of Stewardship Panel
Kirk Huffaker is Principal of Kirk Huffaker Preservation Strategies based in Salt Lake City, Utah, where he works with owners, developers, communities, and organizations on a wide range of solutions and products that save and rehabilitate historic places. Prior to 2019, he was a preservation advocate at Preservation Utah for 22 years, Utah's statewide nonprofit preservation organization, serving as its Executive Director for 12 years. Kirk has received numerous awards for his work and collaboration, most recently as the recipient of the Hadifi Award for African-American preservation efforts in Utah. He has authored Salt Lake City Then & Now, was the guest editor and a featured author in Utah Historical Quarterly's historic architecture issue, and is a recipient of the James Marston Fitch Mid-career Research Grant for the website Defining Downtown Banks at Mid-Century: The Architecture of the Bank Building & Equipment Corporation of America. Kirk holds an M.S. in Historic Preservation from Eastern Michigan University and a B.A. in Geography and English from Augustana College in Illinois.
---
---
Environmental Consultant / Intersection of Cultural Resources and Industry
Since 2013 Ms. Springsteen has performed environmental planning for natural gas distribution and transportation projects throughout Utah, Wyoming, Colorado, and West Virginia. She coordinates with internal marketing, engineering, construction, and operations departments from the early project planning phases through construction completion. She oversees environmental and cultural surveys and agency coordination, FERC filing, and general construction permits. She received her Master of Liberal Arts degree from Harvard Extension School in 2019 and serves on the Utah Chapter of Women in Energy board. In her free time, she loves to ski and go hiking in the mountains with her dogs.
---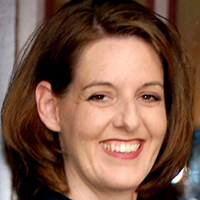 ---
Chair / Engaging the Public in Preservation
Laurel Cunningham is the chair of the Pleasant Grove Historic Preservation Commission. Her passion is researching and writing historic books and has authored two books and three walking tour guides for the Commission. She has a BS in English from Utah State University with a writing emphasis. Laurel has served on the Pleasant Grove Historic Preservation Commission for five years.
---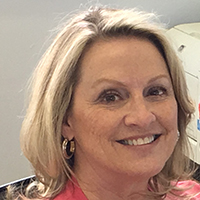 ---
Cultural Arts Manager / Engaging the Public in Preservation
I have worked in the Cultural Arts field for 17 years of which the last 6 years have been with museums and history and was left a well developed department by my predecessor, Mary Ann Kirk. Although I do not actually live in Murray City, I grew up nearby and Murray City "grew me" and I can relate with much of the last 50 years the history. I am amazingly grateful to work for Murray City as their history is remarkable, extraordinary, and humorous. I am currently emotionally preparing for retirement as I have been in the workforce for 50 years and it is time. I am currently working on two projects I would like to see finished before I retire or move on to the other side. They are restoring the Historic Murray Theater that opened its doors on October 28, 1938, and restoring the Cahoon Mansion that was built in 1899 back to it historic significance, to be the new home of our City museum. Both buildings are listed on the National Register of Historic Places. I have 4 handsome sons and 6 nearly perfect grandchildren and share a home for the last 38 years with husband Dean. My favorite food group is Ice Cream, my hobbies include constant laundry, and napping. A perfect day for me is to see that all socks are present and accounted for.
---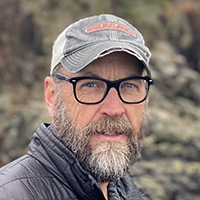 ---
Preservation Technology Consultant / Wood Repair Workshop
A native Utahn, Mark Hillam, fell into historic preservation when he discovered that a substantial corner of his 1870's adobe home had "melted" away due to water damage. Attending the Traditional Building Skills Institute at Snow College gave him the hands-on experience and training to work on various buildings in addition to his own. Mark has worked in the outdoors industry for 35 years and enjoys skiing, cycling, and traveling when not working on old buildings. He and his wife, LeAnn, are currently restoring an early 1900's brick home in Escalante, Utah.
---
---
Author/Historian / Historic Firearms and the Material Culture of the Utah War
Raised in Utah, Michael Anderson has authored numerous articles on military history and material culture, covering periods from the early colonial period to the late 1860's. Research for the material found in his recent work, "FOOLED, EVERYBODY"-THE UTAH WAR 1857-1858, came from numerous sources, including; official U.S. government and military records, official Utah State History records, LDS Church archives, first-hand accounts, studies of original artifacts, period photography and sketches, and much more. Besides the history, his research studies focused on the various uniform parts and clothing used, their patterns, the textiles used, and how they were constructed. For the past 30 years, he has painstakingly reproduced authentic period clothing, uniforms, and equipment using the same patterns, textiles, coloring dyes, and hand-sewn construction methods. These authentic recreations are now worn by hundreds of living historians and reenactors, are on display in dozens of museums throughout the country, and have been used in various films of this time period. Has served as an historical consultant and technical advisor to numerous museums, living history parks, historic art projects and film production companies.
Furthermore, his passion for American history has additionally kept him busy for over 30 years in his attempt to keep it alive through: public school presentations, living history activities and events, public historical interactive displays, conducting tours of historical sites, and more. He particularly loves sharing the forgotten stories that surrounded the birth and growth of America, that helped make her great, and of those heroes who sacrificed their all while demonstrating tremendous character, faith, and fortitude rarely seen today.


---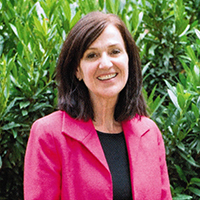 ---
Marker Chair / Multiple Perspectives of Stewardship Panel
Mary Shumway is on serves on the board of International Society Daughters of Utah Pioneers (ISDUP). She is responsible for working with local DUP Companies and Camps in establishing new markers and maintaining established markers. After retiring from a 30-year career in education administration she began her volunteer work with ISDUP and has been involved in developing training, web resources, and marker policy.
---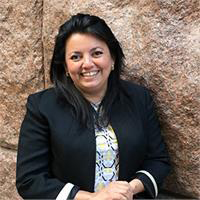 ---
Vice President of Revitalization Services / Main Street America Promotion & Organization
Norma has found a unique niche in Main Street's revitalization work. With over 20 years of hands-on experience, she is driven by a passion to help communities build consensus, define strategies, and implement successful revitalization programs. Her direct experience leading local downtown revitalization provides a depth of knowledge and understanding in all aspects involved with building strong community-driven efforts. Norma's entrepreneurial upbringing understands the needs and challenges of small businesses. Her previous work in heritage tourism offers tools to promote our communities' unique characteristics. And her civil engineering education makes a strong connection with planning and implementation of physical improvements. Norma utilizes her multicultural background and solid bilingual skills to help communities understand changing demographics, capitalize on the value of diversity to local economies, and strive to build more inclusive organizations. Her natural ability to connect and motivate people makes her a favorite speaker at national and state‐wide conferences. She is committed to supporting the role of Main Street directors and volunteers, conducting professional development and volunteer leadership trainings that instill a strong sense of ownership and value in leading revitalization efforts.
---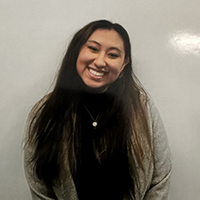 ---
Graduate Student / Multiple Perspectives of Stewardship Panel
Olivera is a graduate student at the University of Utah and studies anthropology with a focus in archaeology. Her research centers on using museum collections to further archaeological work in collaboration with Indigenous communities. She uses her multicultural background to assist in cultural, historical, and archaeological preservation. Olivera works with various community organizations such as JACL, NHMU, and SACNAS to increase community involvement and engagement with academic institutions.
---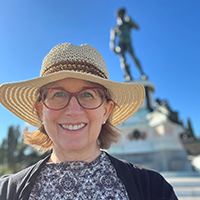 ---
Regional Heritage Program Manager / Outdoor Recreation from a Historic Perspective
Richa Wilson earned a Bachelor of Architecture from Kansas State University and a Master of Science in Historic Preservation from the University of Oregon before joining the Forest Service as an architectural historian in 1998. She has also worked in the private sector in multiple states, and, as a Peace Corps volunteer, served as head of the Blantyre Building Inspectorate Division and initiated historic preservation activities in Malawi, Africa. Richa has written numerous articles, short publications, and papers addressing Forest Service history and architecture, early 20th-century building materials, historic Russian architecture, and cemetery preservation.
---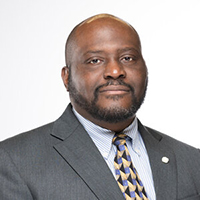 ---
Executive Director / Multiple Perspectives of Stewardship Panel
Robert Burch is Executive Director of Sema Hadithi African American Heritage and Culture Foundation, a non-profit researching African American history in Utah and the Mountain West. Sema Hadithi Foundation's ultimate goal is to help create unity through historical truth by earning a place as an organization dedicated to building a foundation of truth. Robert's volunteer career includes Utah Chapter President and former National Board Member of the Afro-American Historical and Genealogical Society, Current Vice President and Charter Board Member of Sons and Daughters of the United States Middle Passage, and member of the Utah Juneteenth Committee. He became versed in genealogical and historical research focused on the story of people of African descent in the Americas and Caribbean. He has done presentations on genealogy basics, the importance of transforming family history into United States history, connectivity through lineage societies, and historical topics like Buffalo Soldiers of the West.
---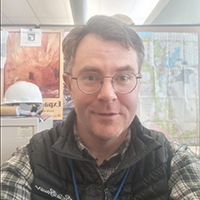 ---
Archaeologist/Project Manager / Current Archaeological Research
Seth Button is the archaeologist in the Abandoned Mine Reclamation Program. He obtained his B.A. from Dartmouth College, and M.A. and Ph.D. from the University of Michigan, Ann Arbor. He has worked in Utah archaeology since 2010, and for AMRP since 2017.
---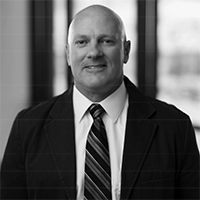 ---
Closure Program Manager / Intersection of Cultural Resources and Industry
Trevor Heaton is the closure program manager for Rio Tinto Kennecott. Mr. Heaton is a civil engineer who has 18 years of experience in the mining, oil and gas, and construction industries. He has worked in 14 countries, including Argentina – where he ate every part of the cow imaginable. Mr. Heaton is a registered professional engineer in the state of Utah and serves as a member of the Utah Water Quality Board. He holds BS and MS degrees in Civil Engineering from the University of Utah and an MBA from Yale University.
---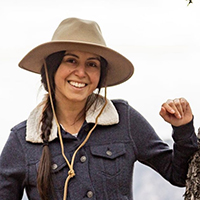 ---
Archeologist / Multiple Perspectives of Stewardship Panel
Victoria Ramirez is an experienced archaeologist who is currently interning with the Bureau of Land Management. She has several years of field experience and is currently pursuing a Master's Degree in Archaeology and Cultural Resources Management from Utah State University. In addition to her academic pursuits, Victoria is an outings leader for the Latino Outdoors Salt Lake City chapter, where she shares her love of nature and advocates for greater diversity and representation in outdoor activities.
---
---
---
THANK YOU TO THIS YEAR'S SPEAKERS
Speakers at the Preservation Conference are leaders in the worlds of historic preservation and archaeology. Refer to the Program to learn more about this year's discussion topics.
---