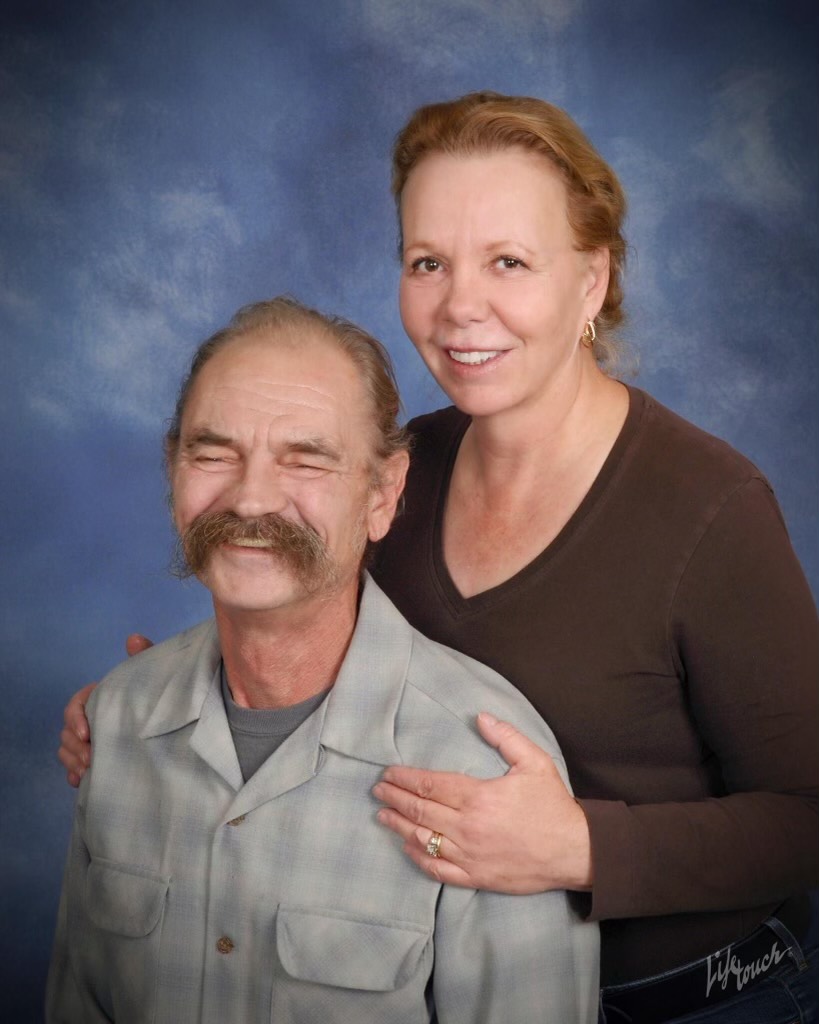 Meet Patricia and Lloyd Hart, the adventure loving UCSS Stewardship couple from Salt Lake City. Patricia goes by "Pat" and you can call Lloyd "Flats", a nickname he secured after getting one too many flat tires on his motorcycle.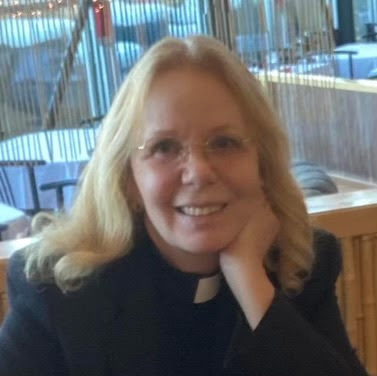 Pat was born in Denver, Colorado and moved to Utah with her family when she was young. She attended the University of Utah, collecting a diverse variety of degrees: construction management, anthropology, and a Master's in Public Administration. She was a twenty year member of the National Ski Patrol at Brighton Resort, and prior to that she was the first female member of the Salt Lake County Sheriff Search and Rescue. She then became the first female building inspector for Salt Lake City, and from there she became the Construction Program Project Manager for the Engineering Division, Logistics Chief for the City's EOC, and the Chair of Utah Chapter of the APWA Emergency Management Committee, retiring after 32 years in 2018. She still teaches the Building Codes Course for SLCC as an adjunct professor.
Flats was born and raised in Chicago, Illinois. After serving in the Navy he moved to Utah in his mid-twenties. Flats continues to have a colorful life; he has served as the Community Council Chair for Central City in Salt Lake, he managed different local bars, and worked for various companies utilizing his electronic skills from the Navy to repair everything from tube style TV's to antique amusement games, and at one point owned and operated Escalante Back Roads, Shuttles and Tours, in Escalante, Utah.
---
Pat and Flats have always been intrigued by history and the cultural resources associated with it. They fell in love with wandering around the state looking for interesting places and sites they have never visited. This has been a hobby for the both of them for years, even before they were married. This hobby and love for history is what led them to the UCSS Program. Over the last two years, Pat and Flats have been able to continue spending time together, monitoring sites, and learning more about Utah archaeology.
---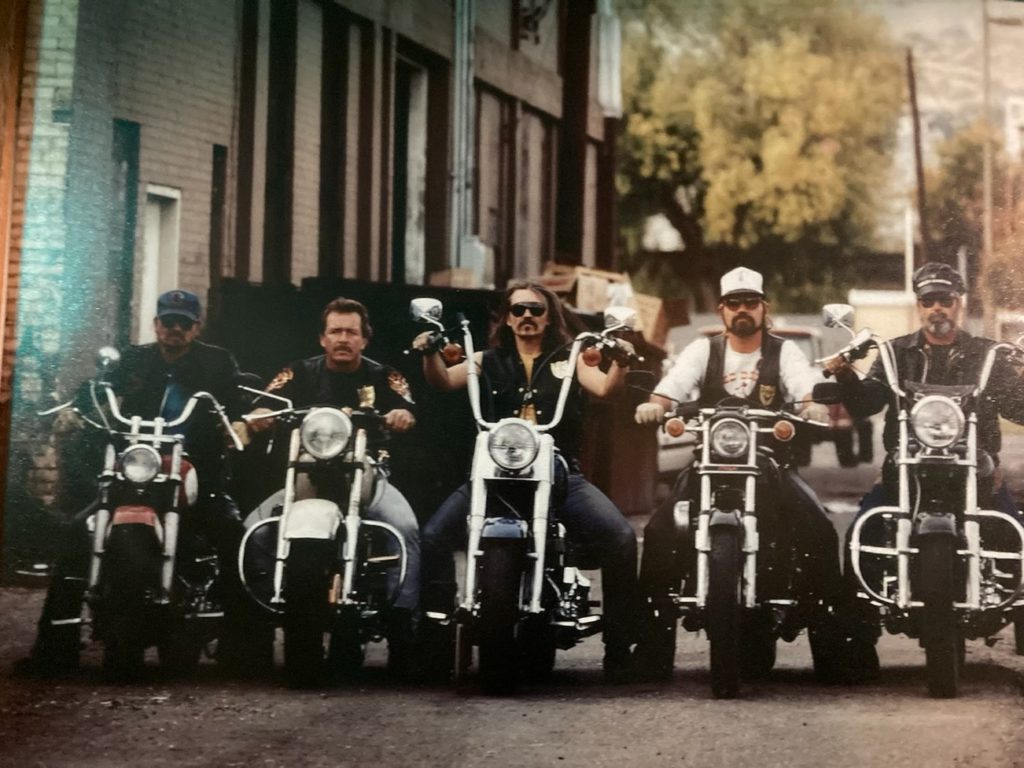 "We have always loved exploring and finding habitation sites, but joining the program has now allowed us to feel like we are contributing more to the protection of Utah history."
–FLATS HART
Flats on far left of image
---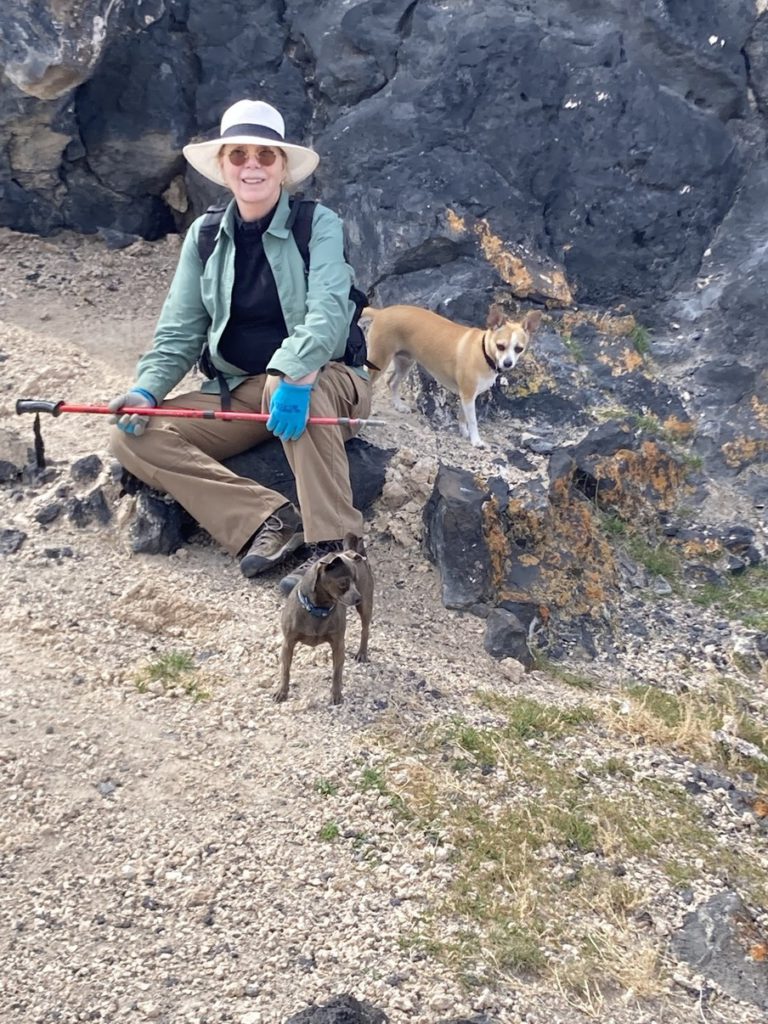 Today, Pat and Flats continue to spend their time traveling throughout Utah and the Intermountain West. Outside of stewarding, Pat is an ordained Episcopal priest at St. Peter's Episcopal Church in Clearfield, Utah. She has reconstructed their Marmalade home that was built in 1884, and truly enjoys gardening. In 2012, Flats opened his own business Interwest Arcade Repair, repairing and reconstructing old arcade games, pinball machines, and slot machines. A couple of years ago Flats went back to school, taking archeology related courses, and is working towards his bachelor's degree. In the meantime, both are working to obtain their Cultural Resource Management certificate. They both love reading, and wandering around the state with their two dogs Mitzi and Bugs.
---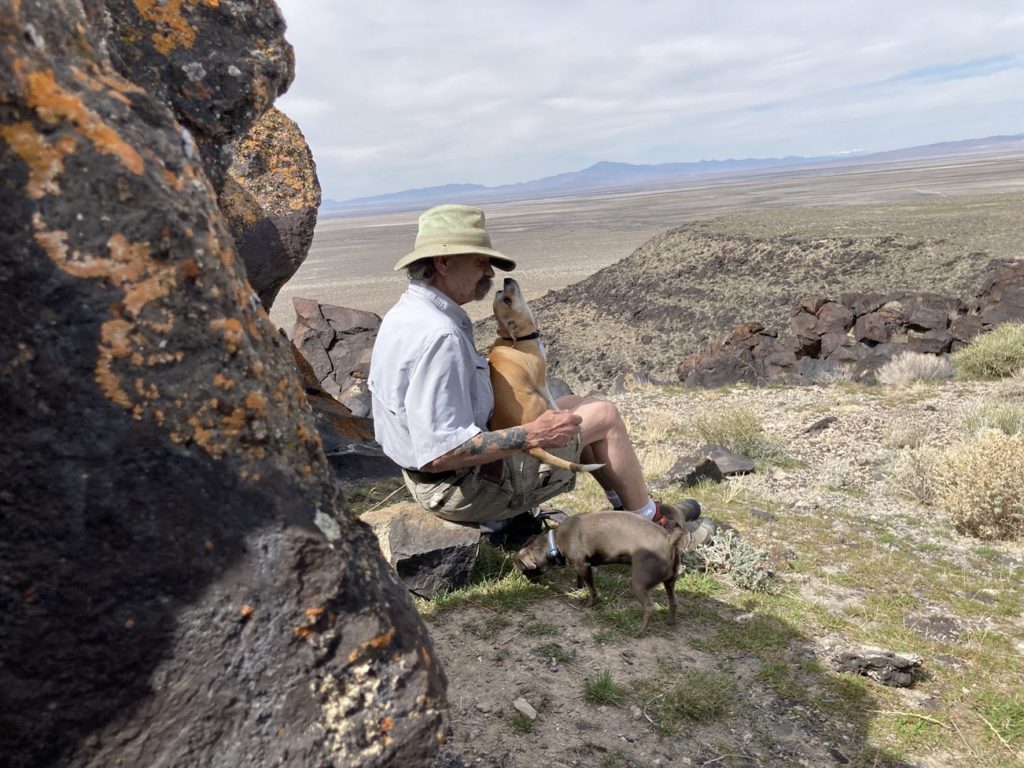 This is only the surface of the amazing life of Pat and Flats.
Be sure to ask them even more when you meet them. You will not be disappointed.
---
Thanks Pat and Flats for your dedication to helping safeguard Utah's cultural history!
---