Celebrate International Archaeology Day and the relaunch of I Love History with our Archaeology Scavenger Hunt! Completed entries will be eligible to win $250 for classroom supplies plus a visit from an archaeologist to your classroom!
To play:

• Visit ilovehistory.utah.gov/archaeology with your 4th to 6th grade classes
• Surf through pages with your students looking for the responses to scavenger hunt questions. The Scavenger Hunt fillable PDF can be downloaded here.
• Submit your class's responses here between October 14 – 28th to be entered to win!
The Prizes:
• Three winners will be drawn randomly from eligible entries, one winner per grade level
• Each winner will receive a check for $250 to be spent on classroom
• Each winner will be contacted by the Utah SHPO and offered an in-person workshop hosted by an archaeologist. Teachers will have the opportunity to choose from several different archaeological themes for the workshop
• Travel costs will be borne by the archaeologist, and no classroom is too far or too small
Rules:

• Only one entry per classroom
• Only 4th, 5th, and 6th grade classes are eligible to win
• Entries must reflect a good-faith effort to complete the scavenger hunt
• Entries must use the I Love History website
• Entries must be received between 8am October 14 and 5pm October 28 in order to be eligible for the drawing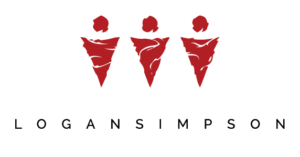 If you have any questions, please email Elizabeth Hora (ehora@utah.gov) and put "IADHunt" in the subject line.

Happy hunting!
Huge thanks to our sponsors, Logan Simpson Design!